The most important advice I ever got about personal recording studio insurance.
As we were working at the studio on some updates to the recording equipment insurance policy, I was reminded of some great information I was given years ago, that I want to share with you.
Like most of us, my first studio was in my bedroom. It was a tiny set up and it was the most exciting thing in the world to me.  Thanks to growing up the son of a man that valued insurance, I always had a renter's insurance policy in case my gear got stolen or destroyed.  Like most of us, my collection of gear started to grow and so did my professional aspirations.  Eventually I started to make a few bucks using my equipment. I was now a professional!!!
One day, years later, I was out on tour working for a fairly well known band and we started having a discussion about how we deal with being on the road making sure everything is OK at home.  I said that I did not own much of value except my music and audio equipment, but I did not worry too much because I was well insured.  Knowing I was still a bit of a professional newbie, one of the guys in the band asked me a question that shook me to my core: "Are you sure?"
You see, this veteran musician guessed that I had made a typical mistake many music professionals make. HE WAS RIGHT.
I, like many musicians, had a renter's insurance policy for my home and figured that all the gear I kept at home was covered. After doing some research, I found I was completely wrong.  As a professional musician and recording engineer, all of my equipment is considered professional business equipment and many (as in probably most) renters and even home owner's insurance policies have exclusions for professional equipment.  Should your equipment ever get stolen or destroyed, there is a good chance that the insurance company will not reimburse you for the loss, even if you have a special amendment to your policy for musical instruments.  Keep in mind that insurance companies make money by taking in more money than they pay out, so it is in their best interest to find ways not to pay you. If you have ever made ANY money with your gear, there is a good chance they have a legal right not to cover your loss. Myself, and many of my professional friends, keep all of our recording gear and musical instruments on a separate policy dedicated to music professionals. While I am not the one to give advice about specific policies, I will say that it is worth looking into dedicated policies, and if you are going to include your recording gear and instruments on a renters or home owners policy, make sure that you specifically ask if your stuff is covered if you use it professionally.  I would strongly recommend that you get the insurance agent to answer that question in writing.
Speaking of insurance, if your studio is anywhere that could get hit with floods, tornadoes, earthquakes… you might want to be sure your insurance covers those things. I have heard some heart breaking stories of people losing all their gear in a natural disaster and not having their stuff covered, because the policy had exclusions for the specific disaster that struck their home.
It is also strongly recommended that you keep detailed documentation of all your gear. Take photographs of it and keep a spread sheet with model numbers, serial numbers and declared value. MAKE SURE TO KEEP ALL THIS INFO SOMEWHERE OTHER THEN YOUR STUDIO!! store it at some one else's house and keep it in the cloud. If a fire wipes out your studio, you do not want it wiping out all your documentation of the gear you lost.
I graduated from a home studio years ago, and these days almost all of my equipment is in my commercial facility. Thankfully, I have never had to make a claim, and I really hate cutting that big insurance check every year, but the peace of mind that comes from knowing I have a safety net should disaster strike is well worth the expense.
Disclaimer: I am a studio owner and not an insurance expert. Consult an insurance professional before making any important decisions about your insurance needs.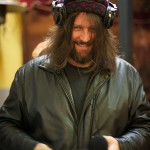 Ronan Chris Murphy is the founder of Recording Boot Camp. His diverse discography ranges from Youtube sensation Tay Zonday to over a dozen albums with King Crimson. Known as the man behind the boards for many virtuosos including Terry Bozzio, Steve Morse, Chucho Valdes, Tony Levin, Steve Stevens, Jamie Walters, Ulver, and Nels Cline.
5 Responses


Leave a Reply